Program:

| | |
| --- | --- |
| 10:00 – 16:00 | Delegates' arrival |
| 16:00 – 17:00 | Annual Meeting of ARASMI members and election of office bearers |
| 18:00 – 21:00 | Welcome Reception |
09:00 – 10:30
Plenary Session 1 – New Treatments in COPD

Chairs: Dimitar Sajkov and Gary Anderson
09:00 – 09:30
Gary Anderson: Pharmacology of New Bronchodilator Inhalers
09:30 – 09:50
Jeff Bowden: New Inhaled Therapies – Is There a Difference?
09:50 – 10:20
Sarah Newhouse & Carissa Yap: Steroids in COPD – Benefits vs Risks
10:20 – 10:30
Questions and Pannell Discussion
10:30 – 10:45
Coffee Break
10:45 – 12:15
Plenary Session 2 – New Treatments for Pulmonary Hypertension and Thromboembolism

Chairs: Jeff Bowden and Eli Gabbay
10:45 – 11:00
Dimitar Sajkov: Pulmonary Circulation in Health and Disease
11:00 – 11:20
Trevor Williams: Current Treatments for PAH – what is the evidence?
11:20 – 11:40
Eli Gabbay: New and Upcoming Treatments for Pulmonary Hypertension
11:40 – 12:00
Alex Gallus: New Treatments for Venous Thromboembolism
12:00 – 12:15
Questions and Pannell Discussion
12:15 – 13:30
Networking Lunch and Poster Viewing
13:30 – 15:00
Plenary Session 3 – Lung Cancer Early Diagnosis and New Treatments

Chairs: Chris Karapetis and Jeff Bowden
13:30 – 14:00
Suhail Raoof: Management of Solitary Pulmonary Nodule
14:00 – 14:20
Ken Pittman: Targeted Therapies for Lung Cancer – what we have learned
14:20 – 14:40
Chris Karapetis: Immune Therapies for Lung Cancer
14:40 – 14:50
Questions and Pannel Discussion
15:00 – 15:30
Coffee Break
15:30 – 17:00
Plenary Session 4 – Respiratory Vaccines and Allergy

Chairs: Nikolai Petrovsky and Bob Heddle
15:30 – 16:00
Nikolai Petrovsky: Latest Advances in Respiratory Vaccines
16:00 – 16:30
Bob Heddle: Asthma, Allergy, Anaphylaxis and Ants
16:30 – 16:50
David Gordon: Is Atypical Antibiotic Cover Necessary?
16:50 – 17:00
Questions and Pannel Discussion
19:00
Dinner (different venues as per Industry Sponsors)
09:00 – 10:30
Plenary Session 5 – New Treatments in Asthma

Chairs: Hubertus Jersmann and Bob Heddle
09:00 – 09:30
Gary Anderson: Science of Asthma – Base for Development of New Treatments
09:30 – 09:40
Chris Worsnop: Is SMART Enough?
09:40 – 10:00
Geraint Rogers: The Airway Microbiome – Implications for Asthma
10:00 – 10:20
Jeff Bowden: Zumabs and New Inhalers – Biologicals and Beyond
10:20 – 10:30
Questions and Panel Discussion
10:30 – 10:45
Coffee Break
10:45 – 12:15
Plenary Session 6 – Diagnostic and Interventional Techniques

Chairs: Anand Rose and Hubertus Jersmann
10:45 – 11:15
Hubertus Jersmann: Endobronchial Interventions and Thermoplasty
11:15 – 11:40
Dion Grosser: Endobronchial Valves
11:40 – 12:05
Anand Rose: Pleural Techniques and Ultrasound
12:05 – 12:15
Questions and Panel Discussion
12:15 – 13:30
Networking Lunch and Poster Viewing
13:30 – 15:00
Plenary Session 7 – Pulmonary Fibrosis and Lung Transplantation Update

Chairs: Trevor Williams and Jason D'Costa
13:30 – 14:00
Nicole Goh: Treatment Advances in Pulmonary Fibrosis
14:00 – 14:30
Trevor Williams: Lung Transplantation Update
14:30 – 14:50
David Currow: Management of Dyspnoea
14:50 – 15:00
Questions and Panel Discussion
15:00 – 15:30
Coffee Break
15:00 – 16:00
Plenary Session 8 – Respiratory & Sleep Medicine Clinico-Pathological Conference

Presented by Advanced Trainees in Respiratory Medicine; pathology reviewed by Prof. Henderson

Chairs: Douglas Henderson and Jeff Bowden
15:00 – 15:15
Case 1: Young man with acute sepsis
15:15 – 15:30
Case 2: Cough with lung infiltrates
15:30 – 15:45
Case 3: A smoker with lung disease
15:45 – 16:00
Case 4: A case of pulmonary fibrosis
16:00 – 17:00
Posters Discussion
19:00 – 23:00
Conference Gala DINNER (HILTON Adelaide – $111 per person)
09:00 – 10:00
Delegates' arrival
16:00 – 17:00
Plenary Session 9 – Sleep and Non-invasive Ventilation (NIV)

Chairs: Dimitar Sajkov and Vinod Aiyappan
09:00 – 09:30
Suhail Raoof: Evidence-based Indications for Non-Invasive Ventilation
09:30 – 10:00
Carmel Harrington: The Importance of Sleep and Relationship to Metabolic Health
10:00 – 10:10
Questions and Panel Discussion
10:10 – 10:20
Coffee Break
10:20 – 11:20
Simulation Sessions

Advanced NIV (Sponsored by PHILIPS-Respironics and ResMed)

Pleural Ultrasound (Sponsored by Sonosite)
11:20 – 12:00
Specialist Practice Workshop

Les Jamieson: How to Start and Run Private Respiratory Practice
12:00 – 13:15
Networking Lunch
Departure after lunch
* Order and Timing of the Plenary Sessions subject to change.
Plenary Speakers

Prof. Suhail Raoof
(Cornell University, NY, USA) Director, Lenox Hill Hospital and Program Director, Pulmonary and Critical Care Medicine Fellowship at NYM. Professor of clinical medicine at Weill Medical College of Cornell University and the author of numerous articles in the areas of pulmonary and critical care medicine, chest radiology and mechanical ventilation. Past President of the American College of Chest Physicians (CHEST) – the largest group of chest physicians in the world. Topics:
Management Approach to Solitary Pulmonary Nodule, Non-Invasive Ventilatory Support

Prof. Alexander Gallus
(Flinders University, SA) Professor of Haematology at Flinders University School of Medicine and the Director of Pathology Services at Flinders Medical Centre and the Repatriation General Hospital, Adelaide, Australia, with long-standing research involvement in the diagnosis, prevention and treatment of venous thrombosis and pulmonary embolism. His present research activities centre on international thrombosis treatment trials in collaboration with teams in Europe and North America. Topic:
New Pulmonary Thromboembolism Guidelines

Prof. Robert Heddle
(Adelaide University, SA) Head of Clinical Immunology IMVS/RAH and Chief Pathologist, IMVS. Active in professional associations including roles as President of ASCIA, Specialty Advisory Board RACP, TSANZ Working Party on Omalizumab, ongoing roles as Convener of RCPA QAP in Allergy, Chairperson of SA IVIG Users' Group, and active roles in ASCIA Anaphylaxis Working Party, ASCIA Insect Allergy Working Party and MAC for Asthma SA. Topic:
Respiratory Allergy and Anaphylaxis Update
Prof. Eli Gabbay
(University of Notre Dame, WA) Professor of Respiratory Medicine at The University of Notre Dame and Chair of Research. Clinical Professor at The University of Western Australia Medical School and Associate Professor at Curtin University School of Physiotherapy. Head of the Advanced Lung Disease and Pulmonary Vascular Unit at the Lung Institute of Western Australia. Chair of the Australian Lung Foundation experts group on pulmonary vascular disease and interstitial lung disease. Topic
:
Pulmonary Hypertension – New Science, New Treatments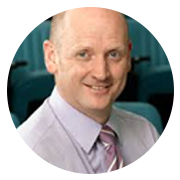 Prof. Gary Anderson
(University of Melbourne, Victoria) A tenured Professor and Director of the Centre for Lung Health Research. Gary's own research has centred on using genetic disease models to understanding molecular mechanisms of disease induction, progression, severity and exacerbation in asthma and COPD. As pharmacologist and immunologist he co-discovered the role of Fas in lung inflammation, IL-4 in immune biasing in asthma models and the bronchoprotective PAR receptor system in the airway epithelium. Topic:
New Inhaled therapies in Asthma and COPD

Prof. Nikolai Petrovsky
(Flinders University, SA) Professor of Medicine at Flinders University of South Australia. Director of Endocrinology at Flinders Medical Centre. Founder and Research Director of Vaxine Pty Ltd. Secretary-General of the International Immunomics Society. Main areas of research interest: immunoinformatics, vaccinology and autoimmune diseases. Active in translational research taking four novel vaccines from the lab to human clinical trials, including the world's first recombinant H1N1/2009 pandemic vaccine. Topic:
New Respiratory Vaccines and Vaccine Adjuvants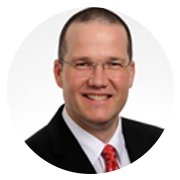 Prof. David Currow
(CEO of the Cancer Institute of NSW; Professor at Flinders University (SA) and an Honorary Professor of Sydney University and the University of Technology, Sydney, NSW) David's career has been an exercise in commitment to improving the quality of care for people at the end of their lives. His impact is evident in policy and service development, research and teaching throughout Australia and the world. With more than 240 publications to his name, David was recently rated one of the top 10 most published palliative care researchers in the world. Topic:
Evidence-based Palliative Care for Respiratory Physicians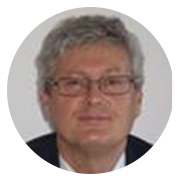 Prof. Trevor Williams
(Monash University, Melbourne, Victoria) A tenured Professor and Clinical Director of the Department of Allergy, Immunology and Respiratory Medicine at the Alfred Hospital in Melbourne. Special interests in the area of severe lung diseases including lung transplantation, particularly immunopathology of chronic rejection, pulmonary hypertension, exercise limitation in severe lung disease and development of novel bronschoscopic approaches to emphysema. Topic:
Lung Transplantation Update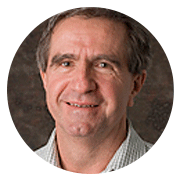 Prof. David Gordon
(Flinders University, South Australia) Head of Microbiology and Infectious Diseases t and Professor at Flinders University. Chief Examiner in Microbiology for the Royal College of Pathologists from 2001-2006 and initiator of the joint Microbiology and Infectious Diseases training program with the College of Physicians. His research interests include quality use of pathology, structural/functional analysis of complement regulatory proteins and disease-associated polymorphisms, bacterial pathogenesis and clinical studies of vaccine adjuvants. Topic:
Is Atypical Antibiotic Cover necessary?

Assoc. Prof. Hubertus Jersmann
(Adelaide University, SA) Senior Respiratory and Sleep Consultant at the Royal Adelaide Hospital with interest in interventional pulmonology. Teaching coordinator for Respiratory Medicine at the University of Adelaide. Topic:
Advanced Interventional Techniques in Pulmonology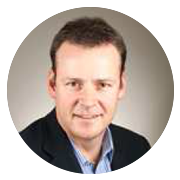 Assoc. Prof. Ken Pittman
(University of Adelaide, South Australia) Clinical Associate Professor within the Faculty of Medicine at the University of Adelaide. Visiting Medical Oncologist at Royal Adelaide Hospital, Calvary Hospital North Adelaide, Western Hospital Henley Beach and Whyalla Hospital. Member of several national cancer advisory boards. He is an active participant in student teaching, postgraduate education and clinical research. Topic:
Targeted Therapies for Lung Cancer – what we have learned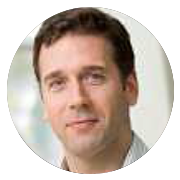 Assoc. Prof. Geraint Rogers
(SAHMRI & Flinders University, Adelaide, SA) Director of Microbiome Research at the South Australian Health and Medical Research Institute (SAHMRI) Infection and Immunity Theme, and Associate Professor at the Flinders School of Medicine. Co-Convenor of the TSANZ Respiratory Infectious Disease Special Interest Group, Associate Editor of the Journal of Cystic Fibrosis. He has a longstanding research focus on complex microbial systems in chronic lung diseases, with present research activities centring on the use of microbiota profiling to personalise therapy. Topic:
The Airway Microbiome – Implications for Asthma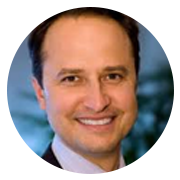 Assoc. Prof. Chris Karapetis
(Flinders University, South Australia) Director of Clinical Research / Senior Consultant Medical Oncologist at Flinders Medical Centre. Extensive clinical experience and research interest in thoracic oncology. Topic:
Clinical Trials and New Treatments for Thoracic Malignancies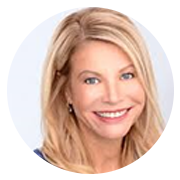 Dr Carmel Harrington
(University of Sydney, NSW) PhD in Sleep Medicine, Honorary Research Fellow, Westmead Hospital, Sydney. Director, Sleep for Health. Topic:
The Importance of Sleep and Relationship to Metabolic Health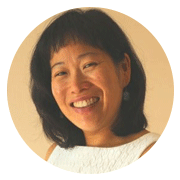 Dr Nicole Goh
(Austin Health and Alfred Health, VIC) Completed her PhD at the Imperial College in London in 2008 and explored the prognostic markers in scleroderma lung. Her research interest is in Interstitial Lung Diseases (ILD), focussing on measures of improved quality of life. Member of the Steering Committee of the National Idiopathic Pulmonary Fibrosis (IPF) Registry. Chair of IBAS' Medical and Scientific Research Committee. Topic:
The Importance of Sleep and Relationship to Metabolic Health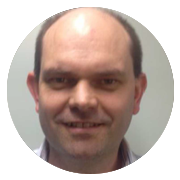 Dr Dion Grosser
(University of Adelaide, South Australia) Senior Respiratory and Sleep Physician at the Queen Elizabeth Hospital and Ashford Private Hospital. Extensive clinical experience in endobronchial interventions, ultrasound imaging of the thorax, and research interest in airways diseases. Specific interest in all areas of therapeutic bronchoscopy and pulmonary intervention including bronchoscopic lung volume reduction. Topic:
Endobronchial valves

Dr Jeff Bowden
(Flinders University, SA) Director, Department of Respiratory and Sleep Medicine, Southern Adelaide Local Health Network (Inc. Flinders Medical Centre); Senior Lecturer at Flinders University. Medical Director at the Australian Respiratory and Sleep Medicine Institute (ARASMI). Topic:
Advances in Lung Cancer Treatment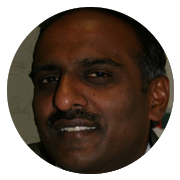 Dr Anand Rose
(Flinders University, South Australia) Senior Consultant, Department of Respiratory and Sleep Medicine, Southern Adelaide Local Health Network. Senior Lecturer at Flinders University. Special interest in interventional pulmonology, thoracic ultrasound and pulmonary thromboembolic disease. Topic:
Pleural Techniques and Ultrasound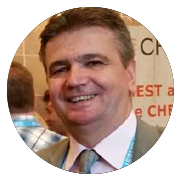 Dr Dimitar Sajkov
(Flinders University, South Australia) Founding Director and CEO of the Australian Respiratory and Sleep Medicine Institute (ARASMI). CHEST Global Governor for Australia. Director of Southern Sleep service in Adelaide. Senior Consultant, Department of Respiratory and Sleep Medicine, Southern Adelaide Local Health Network. Senior Lecturer at Flinders University. Wide research interest, including pulmonary hypertension, COPD, sleep apnoea and respiratory vaccines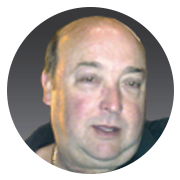 Mr Leslie Jamieson
((Adelaide Accounting Services Pty Ltd, South Australia) Chartered accountant and Director of Adelaide Accounting Services. Extensive experience in planning and running specialist medical practises and taxation planning. Past experience in Australian Treasury, ATO auditor and accountancy consulting. Topic:
How to Start and Run Your Private Practice
Other National and International speakers will be confirmed in April Preliminary program will be announced in May 2015